Practice like you've never won.
Perform like you've never lost.
The team at Creative Sports Concepts are league leaders in quality and safety. Our rigorous inspection procedures and products such as our Anti-Slip Daily Court Wash are just a portion of how we ensure our courts, rinks, and other installations are as reliable as the pick-and-roll. Historically, our focus has been on assembling, finishing, and maintaining athletic floors. However, we now offer a triple threat of additional services – consulting, installation, and maintenance.
Here's How We Turn Our Passion into Action
The players who use your athletic facility deserve the best. We specialize in quality hardwood, synthetic flooring, and more. We will work closely with you to determine how you can up your game from a safety standpoint in addition to creating a visual impact that takes your facility to the next level.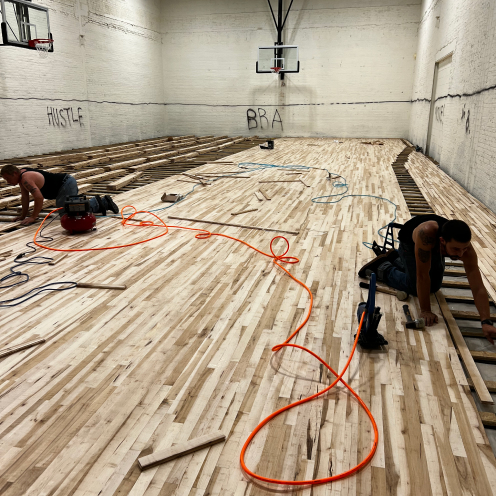 The courts themselves are only the half of it. We sell and install supplementary athletic equipment to complete your track and gym facilities. From scoreboards to bleachers, Creative Sports Concepts can provide the complete sporting package for your facility or campus.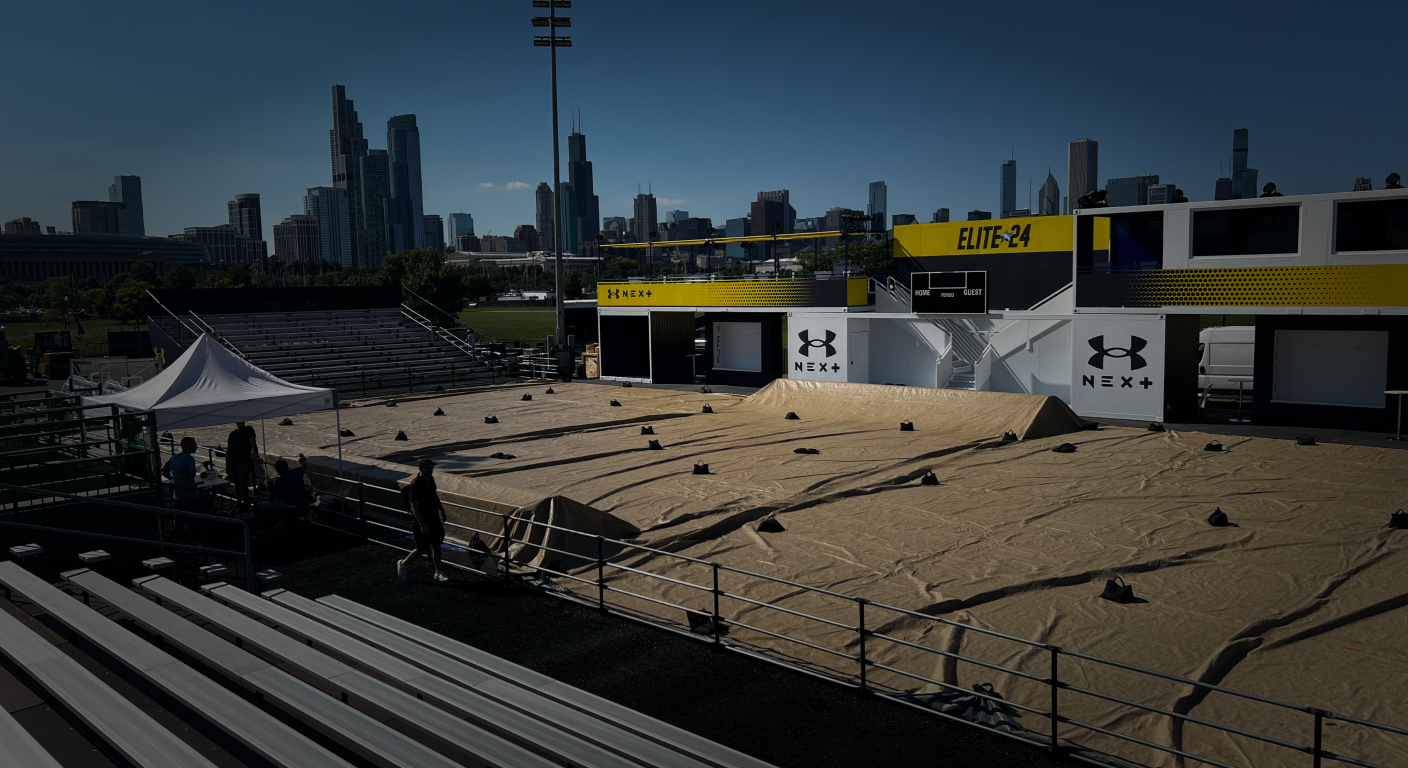 A fact of our industry is that if a facility falls into disrepair, there's dangerous consequences for the athletes who use it. Creative Sports Concepts will assist in the upkeep of your athletic facilities by screening and recoating your gym floors.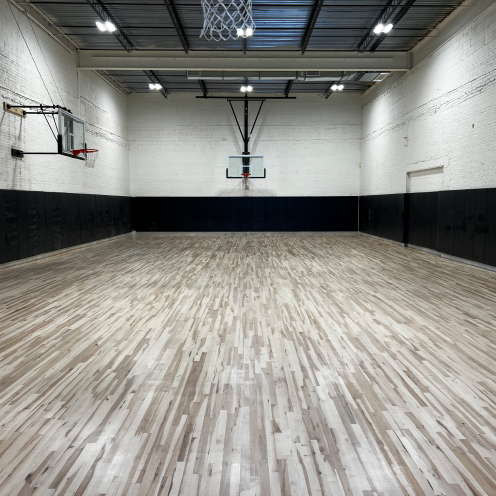 Inside or outside – our commitment to safety knows no bounds. Creative Sports Concepts can build your ice rinks, outdoor tracks, turf fields and playground equipment, always with an eye towards safety. Creating a sound play environment for your children and athletes is always our priority, and holds true for our outdoor work.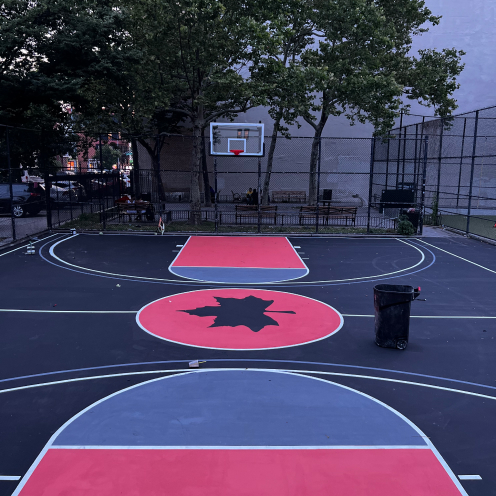 The Green Play court is our eco-friendly sub-floor alternative. The Green Play is made from all recycled materials. Our Green Play design is the safest in the industry and is the only subfloor that comes with a lifetime guarantee from the manufacturer. Impervious to moisture and resistant to mold, this subfloor option is the safest for your athletes and best for the environment.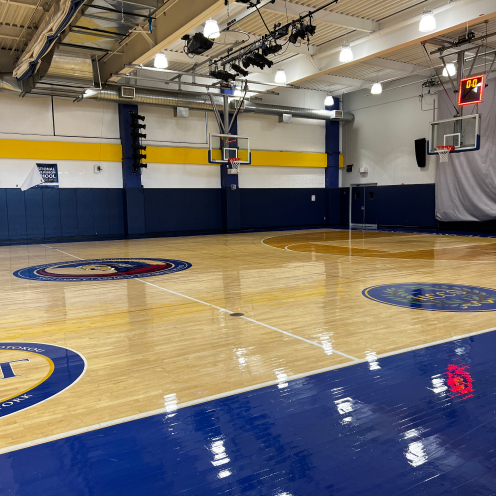 Antimicrobial sports flooring is a type of flooring that is treated with an antimicrobial agent to prevent the growth of bacteria, mold, and other microorganisms. This is huge for the types of sports facilities we install and maintain, where high levels of foot traffic and sweat can create a breeding ground for bacteria. Antimicrobial sports flooring is typically made from materials such as rubber or vinyl, and the antimicrobial agent is usually added during the manufacturing process. It can help to reduce the risk of infections and odors, and may also improve the overall hygiene of the sports facility.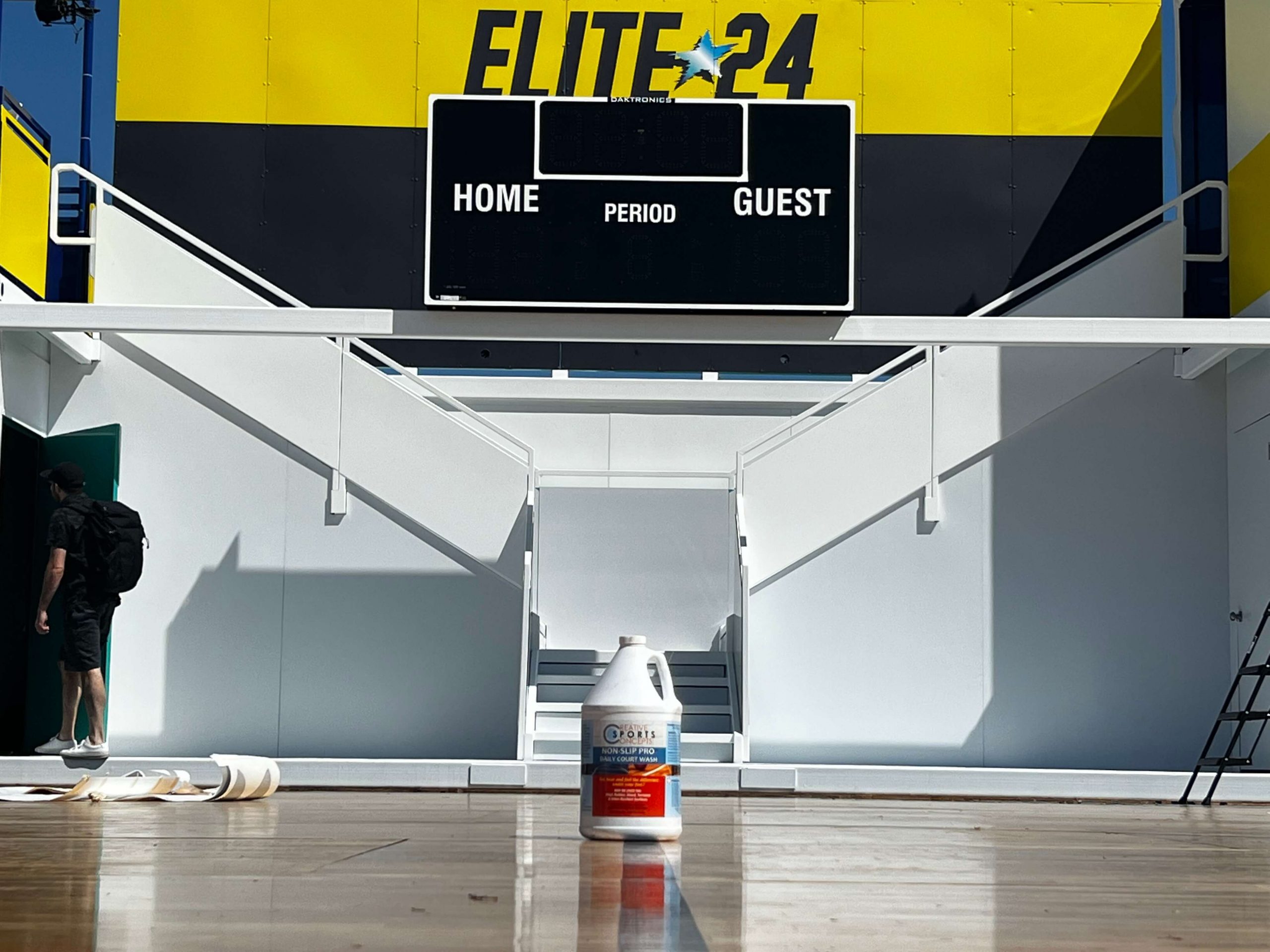 RETAIL WINDOW FILM
Protecting your assets and giving your customer the retail experience they deserve can be tricky. Our storefront solutions eliminate this concern. Our commercial-grade tint provides a comfortable, glare-free atmosphere while rejecting heat and saving on energy costs. Even cooler than that is our security film; we secure the film to the frame with advanced IPA in order to prevent the glass from collapsing in, keeping intruders out.
LARGE FORMAT BANNERS
Big events mean big signs. Most image assets fail to meet pixel density requirements when upscaled. Luckily, this is our specialty. Our team produces high fidelity, print-ready assets with insane detail. No job is too big.
PROMOTIONAL VEHICLE WRAPS
This is where design meets mobility. Being able to showcase your brand on the go is essential in todays market. We pay nothing less than extreme attention to detail and we never cut corners, literally. We guarantee seamless application and zero failure.