At Creative Sports Concepts™, we're all about teamwork when it comes to building our clients top-notch athletic facilities. That's why we've joined forces with the best and brightest in the flooring and equipment industry. These companies are the real MVPs when it comes to quality and safety, and we're proud to have them in our lineup. Let us help you create a facility that's built to win!
Connor Sport is a leading manufacturer of hardwood sports flooring systems for basketball, volleyball, and other indoor sports. They have been in business since 1872 and have a reputation for producing high-quality, durable products.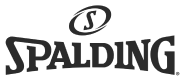 Sport Court is a company that specializes in modular sports flooring systems. They offer a wide range of surfaces for various sports and activities, including basketball, tennis, and gymnasium flooring. Sport Court is known for its innovative designs and durable construction.

Spalding is an iconic company that produces sports equipment, apparel, and accessories. They are best known for their basketballs, having provided the NBA with their in-game balls for decades, but also produce other items such as basketball hoops, soccer balls, and baseballs. Spalding has a dynastic history in the sports industry and is known for the quality of their products.